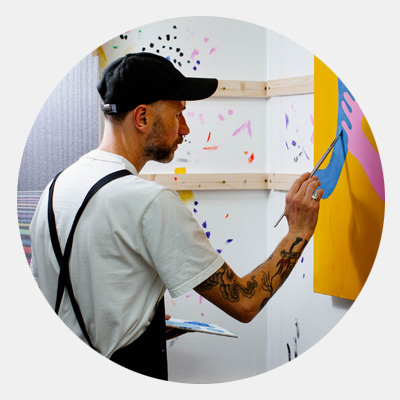 Combining seemingly disparate elements from a wide range of found imagery, Eelus's strange and colourful visual language is built from interlocking forms, areas of flat colour and space poised between literalism and abstraction. Diagnosed with dyslexia and ADHD, Lee's work is a form of self therapy, his paintings, prints, murals and 3D work inspired by finding beauty in the mundane and the absurdity of modern life.


He's painted and exhibited worldwide alongside key figures within the urban contemporary movement, the desirability of his work evident in the success of his solo exhibitions and sell-out print editions.


He currently lives in Brighton, UK.